Feedback
Our customers' experiences
Here you can find all our customer reviews. We would love it if you could share your experiences with us too. Simply use our contact form .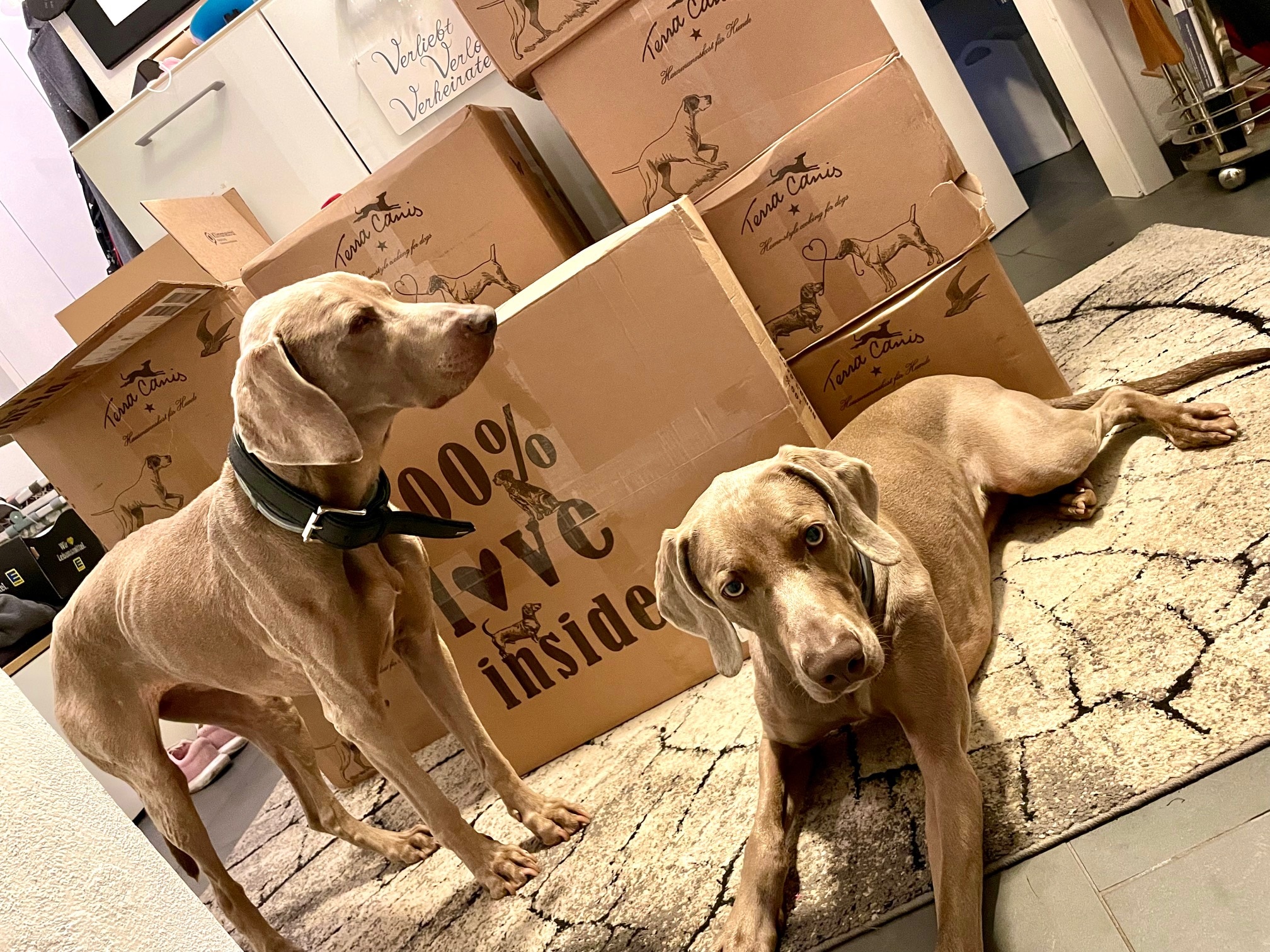 16 September 2021
Constanze, Abby und Emma
Hello dear Terra Canis- team, I have two Weimeraner- females. Abby will be eleven on September 9th, and Emma is sweet 16 months. With both of them, we have a veterinary odyssey behind us, that you can´t imagine.